Whether you're renovating, redecorating, or starting out a new construction project, it pays to ensure even surfaces and flawless finishes. This helps you paint over them without worrying about having any bumps or imperfections after painting. This will also help the finished product look its best.
Surface Preparation and plastering are two processes that ensure the flawless finish of internal and external surfaces that might affect their overall look after completion. It also adds an extra layer of protection to your project's surfaces.
What is Surface Preparation and Wall Plastering?
Both surface preparation and wall plastering ensure smooth and evened-out interior walls before being coated with paint.
While wall plastering covers uneven surfaces during construction, surface preparation ensures that all surfaces have a smooth finish that is ready for painting.
These two processes work hand-in-hand to ensure that interior walls and surfaces are flawless even after being painted over.
Why is Surface Preparation and Wall Plastering Important?
Here are four reasons you should go through the processes of surface preparation and wall plastering while you're constructing or renovating:
Plastering makes walls stronger and shinier and gives them a more robust look compared to other walls that don't go through this process. The reaction that takes place during plastering is essential to strengthening the walls.
Wall plastering allows the creation of patterns, designs, and textures on the wall.
Surface preparation helps to ensure that any bonding, adhesion, or welding is secure. It also helps to mitigate against problems like corrosion and mechanical damage.
Surface preparation also cleans any oils, chlorides, aids, and other contaminants from the surface so that any bonding material won't be compromised.
BOSTIK Surface Preparation and Wall Plastering Innovations
Bostik has an impressive line of surface preparation and wall plastering products that can help with your products. Make sure that Bostik's preparation and plastering systems are installed in your next project. They ensure that your walls and surfaces are strong, and have a smooth finish that not only looks great but also protects the home.
Bostik Ultra Fino Finishing Putty
The Bostik Ultrafino Finishing Putty is a ready-to-use, all-around, and high-grade acrylic-based finishing putty that's great to use for a wide range of leveling, patchwork, wood, concrete, and non-structural filling. It also provides a finishing coat prior to painting as it provides smooth and seamless surfaces.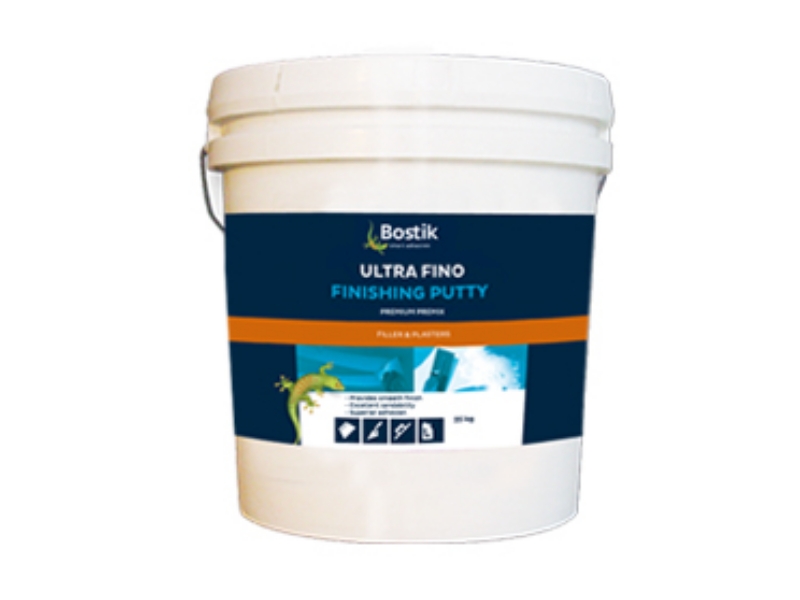 Its features and benefits include:
Provides smooth finish
Less sanding required
Superior hiding power
Bostik Fino Skimcoat
The Ultra Fino Skimcoat is a cement-based powder that is great for thin plastering applications. Once it's mixed with water, it creates a smooth consistency that makes it much easier to correct surface imperfections before painting.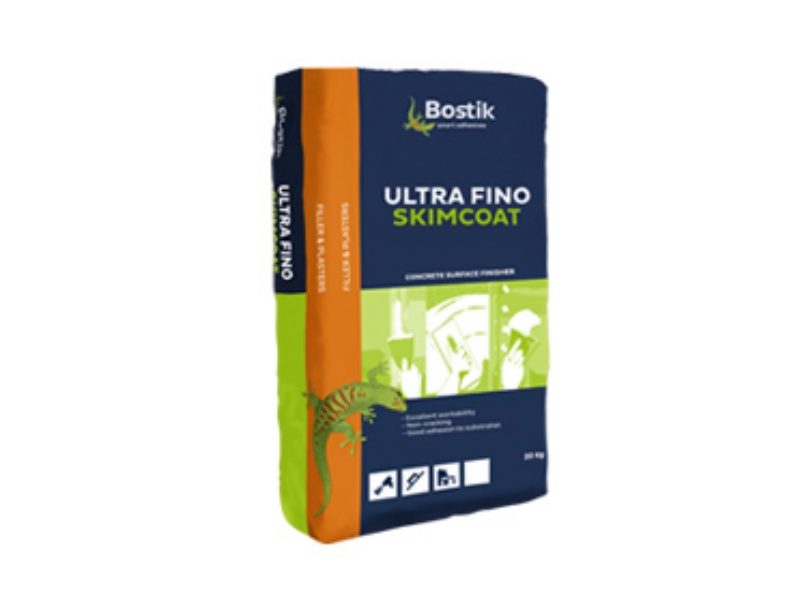 Its features and benefits include:
Good substrate adhesion
Great workability
Non-cracking
Bostik Ultra Fino Skimpaste
The Bostik Ultrafino Skimpaste can be used as a skim coating paste or smooth finish rendering paste for uneven and unleveled surfaces. It also helps to fill voids and air pockets in walls.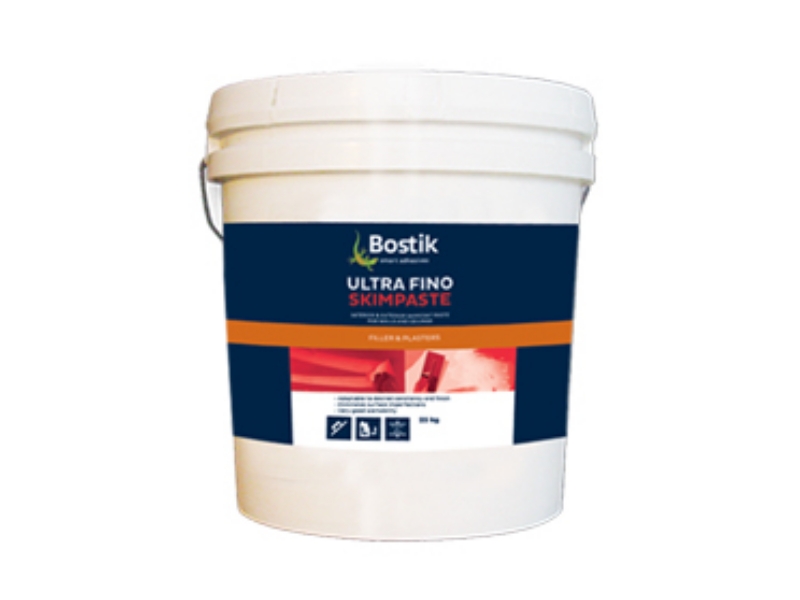 Its features and benefits include:
Great workability
Gets rid of surface imperfections
Adaptable to desired consistency and finish
Bostik Addmix Easy
The Bostik Addmix Easy Mortar and Plaster is a product that's great for plastering. It's a ready-to-use power admixture you can use with smoother and even finishes.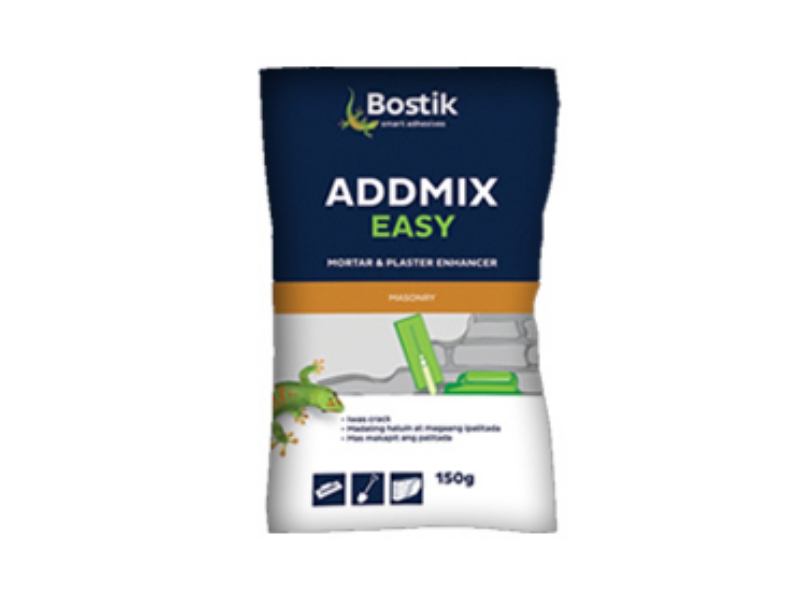 Its features and benefits include:
Ensures workability
Makes smoother and more uniform finishes
Meets the ASTM C494 Type A&F requirement
Bostik has a complete line of products that can protect and help your next project. Want to know more about Bostik products?
Sign up on Bostik Academy to learn more about Bostik's waterproofing products and other products and solutions–for FREE!