The typhoon season always brings a slew of risks to communities and households, with electrical hazards, lightning, floods, and downed power lines as the usual concerns associated with the harsh weather. These risks, however, don't stop even after the storm.
That said, it pays to ensure a good electrical plan to keep all electrical apparatus within the home in check before, during, and after the storm. Here's a rundown on what you need to know about having a good electrical plan during the typhoon season. 
What is an electrical plan?
An electrical plan or an electrical drawing is a diagram that shows a visual presentation and description of the structure's electrical systems and circuits. It also has electrical symbols and lines that showcase the electrical design of the structure. It describes all the electrical apparatus in the structure.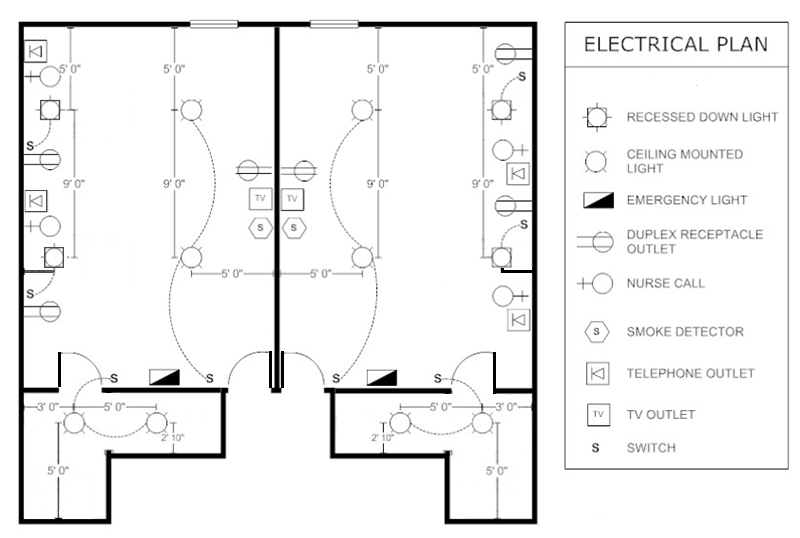 The electrical plan may include:
The connection of components and fixtures to the system

Interconnection of electrical wires and other parts of the system

Location of the master switches, tiebreaker, and fused switches

Power lines with details including size, voltage, rating, and capacity

The power transformers and their winding connections

Other equipment might include batteries, solar panels, generators, air conditioning, and other fixtures/equipment
Why does a good electrical plan matter?
A good electrical plan is essential to make sure that the home and its inhabitants are safe during the typhoon itself. By being aware of the electrical plan, both the inhabitants and contractors can know the structure's electrical system.
That said, here is why an electrical plan is important during typhoon season:
Highlights the potential risks, making amendments more easily before the damage. This is especially essential during typhoon season so that someone can repair beforehand any damages to avoid it from getting bigger.

Ensures that the electrical system runs safely, smoothly, and efficiently. During a typhoon, this is essential to prevent any damages that might happen because of the lightning, damaged power lines, and other aspects. 

Prevents injuries and other hazards because it helps to pinpoint locations that may harm people during and after a typhoon.

Saves time by avoiding delays, as it can help to prevent hazardous situations. 
Electrical Safety Tips During a Typhoon
Having a good electrical plan is key to help make sure that the homeowner and the contractor are aware of the electricity system works. However, it also pays to know how we use the electrical equipment that we have during typhoons to make sure that the electrical system doesn't get damaged.
That said, here are a couple of safety tips that you can practice during a typhoon: 
In the presence of lightning, stay away from windows and doors.

Unplug electronic equipment and avoid contact with them (as well as electrical cords) during the typhoon.

Do not use any wet electrical appliance or equipment until you have contacted a technician. 

Do not overload electrical outlets during typhoons. If you have to, charge only what is necessary and do not use extension cords. 

After the typhoon, remember to replace any damaged electrical cords as these are a safety risk. 

Check all your power outlets, as they should all be cool. If you find any hot outlets, contact an electrician immediately. 

Investigate and replace any flickering lights. 

Keep in touch with your electrician during and after the typhoon to note the damages.

Educate your children on how to use electrical outlets and cords to avoid damage.

Get your home inspected before and after the typhoon to make sure that everything is in working order and so you can take note of any damages if any.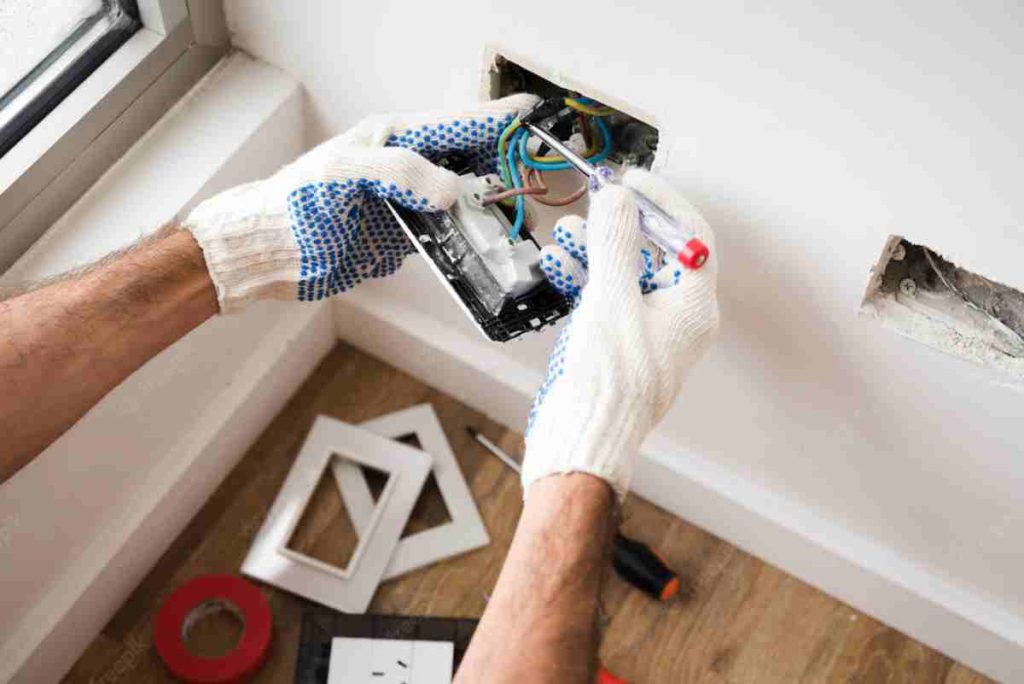 It always pays to be safe during typhoon season. Review your electrical plans to have a grasp of the equipment and fixtures in your home that the typhoon might affect. Likewise, it's also smart to practice electrical safety during typhoons to make sure that appliances and equipment won't create safety hazards during and after the rain. 
That said, it always pays to be aware of your surroundings during typhoons in order for you to stay safe.
Citations: 
10 Electrical Safety Tips Home Owners Should Know | Airco Service Blog. (2019, July 11). Airco Service. https://www.aircoservice.com/2019/07/11/10-electrical-safety-tips-every-home-owner-should-know-airco-service/

Home Electrical Safety Tips. (2020). Constellation.com. https://www.constellation.com/energy-101/electrical-safety-tips.html

Electrical Safety During and After Storms. (n.d.). Rutherford Electric Membership Corporation. Retrieved June 27, 2022, from https://www.remc.com/storm-center/electrical-safety-during-and-after-storms#:~:text=To%20avoid%20lightning%20strikes%2C%20stay

Electrical Plan 101: Know Basics of Electrical Plan | EdrawMax. (n.d.). Edrawsoft. Retrieved June 27, 2022, from https://www.edrawmax.com/article/electrical-plan.html#:~:text=A%20plan%20highlights%20all%20the

Freeman, J. (2022, February 21). What is an Electrical Plan. Edrawsoft. https://www.edrawsoft.com/electrical-plan.html