COVID-19 and Social Distancing were not anybody's lexicon until a few months back and yet in a very short period, these have impacted countless lives across the world. Even more importantly, these will remain with us in the coming months and years. However, all is not lost and every crisis is an opportunity to adapt to new technologies and ways of working.
Construction is no different. In the post removal of COVID-19 lockdowns, there will be worker shortages as well as restriction of gathering large numbers of workers at a job site. However, it does not mean that your construction project has to take a back-seat. Here are eight innovations that will significantly reduce the manpower needed on the site and are already available in the Philippines.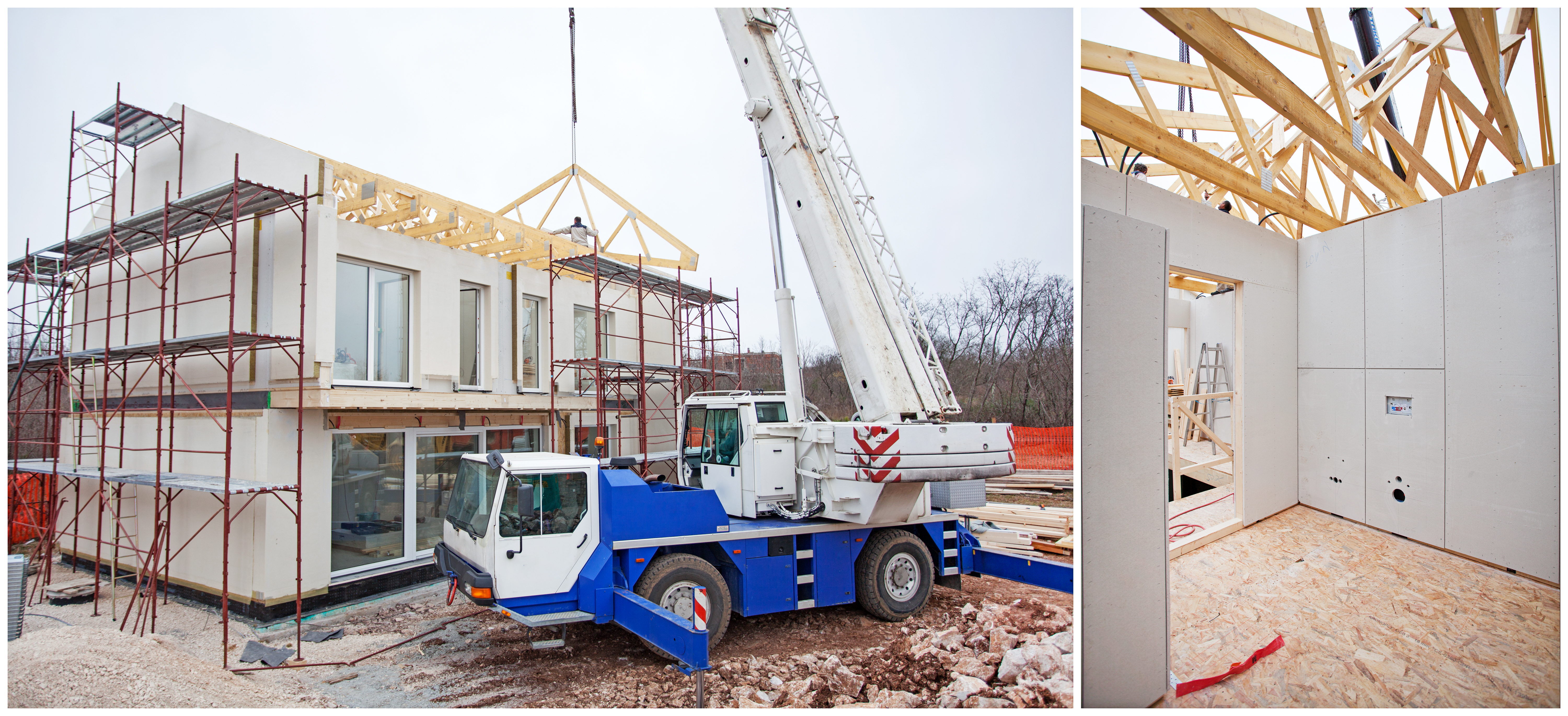 Prefabs – A method that focuses on speed and efficiency!
Dry-mix mortar
In the construction of a home or a building, laying bricks and tiles as well as plastering the walls and ceilings constitute a huge portion of time and effort. A big part of the effort is in manually mixing cement, sand, and water to generate what is called site mixed cement mortar. Dry-mix mortar is a pre-packed mixture of cement, sand, and chemicals. This product is simple to use, even by an untrained worker. It also can reduce at least two or three workers per site who are involved in the cutting of cement bags and mixing of cement and bulk sand with water. Some prominent companies which are marketing dry-mix mortar in the Philippines are ABC and Holcim.
[content-lock]
Cut & Bend Steel
Traditionally, steel rebars are cut on-site and bent according to requirements. This, of course, requires specific equipment as well as workers. Nowadays, steel can be cut and bent at the factory to user-defined measurements then transported to the site. Steelasia has had this service available in the Philippines for the past few years.
One Day Concrete for Roads
Concrete roads are the norm in the country. It usually takes about 14 days to complete a section. This is due to conventional methods of mixing, placing, and curing concrete and to attain desired strengths. This is set to change with the use of One Day Concrete, which can attain the desired strengths in just 24 hours instead of 14 days. It not only allows roads to be built faster but also with considerably less labor. A prominent brand in this space is SFCrete which is supplied by Holcim.
Pumped Ready-mix for Buildings
Concrete is a bulky material which requires a lot of effort to transport to a job site. However, with the advent of new technologies, it is possible to pump concrete over long distances and heights reducing the need for manual labor. While this approach is being used in Metro Manila and other large cities, the adoption of this technology is still behind other countries in South East Asia such as Malaysia and Thailand.
Jumbo Bags and Forklifts
Using large 1-ton bags of cement, which can carry 25 times the normal amount of cement, and using mechanical equipment like forklifts can reduce the manpower on a site by manifold.
Lightweight Blocks
The traditional Filipino way of construction of homes relies on concrete hollow blocks for the walls. These are heavy and require considerable manpower to place them on site. Lightweight blocks, based on Aerated Autoclaved Concrete, can reduce the weight of the block. This means a single person can easily lift, place, and plaster them faster than before.
Self-Compacting Concrete
Reinforced cement concrete is the preferred material for foundations for its durability, cost, and ability to bear enormous weight. However, this requires careful placement and vibration so that the concrete is uniformly distributed around the steel mesh. Using self-compacting concrete can eliminate the need for vibration on-site, allowing the free-flowing concrete to distribute itself uniformly around the steel. A prominent brand of Self-compacting concrete is Agilia from the LH group.
Prefabricated structures
It is often surprising to find that small spaces in a residence take more amount of time and care to prepare. One such example is bathrooms and toilets. From waterproofing, plumbing, and fitting the sanitary wares, completion of a bathroom or a toilet in a residence is a painstaking process involving a lot of workers. However, in countries like Singapore, prefabricated bathroom units are becoming popular. These are fabricated in a factory to users' requirements and transported to the site and fitted just like a lego block, thereby saving on manpower.
[author-bio]
Ram Maganti knows the ins and outs of the construction industry and, for whatever situation it's in, he's sure to know what the next move should be. At present, Ram is the head of Marketing, Digital Transformation and Innovation of Holcim Philippines. He specialized in e-commerce, sales, and performance marketing, and has spearheaded multiple company initiatives resulting in exceptional success.
Please follow him on Linkedin https://www.linkedin.com/in/magantiram/
[/author-bio]