Earthquakes are very unpredictable – it's important for structures and buildings to withstand such natural disasters. To do so, the building or structure has to be built a certain way in order to become earthquake-resistant.
While these methods might not help aesthetically, they ensure that the structure is more resilient inside to prevent further damage in any accidents. Certain provisions and design methods apply to make sure that the structure is strong enough to withstand an earthquake with little to no damage depending on the magnitude of it. It is more important to make sure that the building is earthquake-resistant before stopping by to think about its aesthetics.
That said, here are five ways that you can look into when designing or building an earthquake-resistant structure you can apply to your own project.
5 Ways to Build an Earthquake-Resistant Structure
Counter Forces with Damping
Shock absorbers reduce the magnitude of the shockwaves in order to reduce the pressure on the building. You can achieve these with two methods:
The Vibrational Control Devices, by placing dampers at each building level in between the columns and the beams. Each damper will comprise the piston heads inside a cylinder that's filled with silicone oil. This will transfer the vibrational energy into the pistons that will transform into heat and the force of the vibrations will dissipate; or through
Pendulum Power, used in tall buildings and skyscrapers. For this, they suspend a large ball from steel cables connected to a hydraulic system at the top of the structure. The ball will act as a pendulum that moves in the opposite direction when the building sways to stabilize it. It's made to match and counteract the building's movement should an earthquake occur.
Drainage Mechanisms
A building needs to have a proper drainage system for it to avoid processes like liquefaction that makes buildings sink or sewage pipes rise. It's helpful to construct earthquake drains in order for them to prevent liquefaction and to allow the collected water to be expelled from the building. Depending on the size of the structure, you might need anywhere from hundreds or thousands of drains.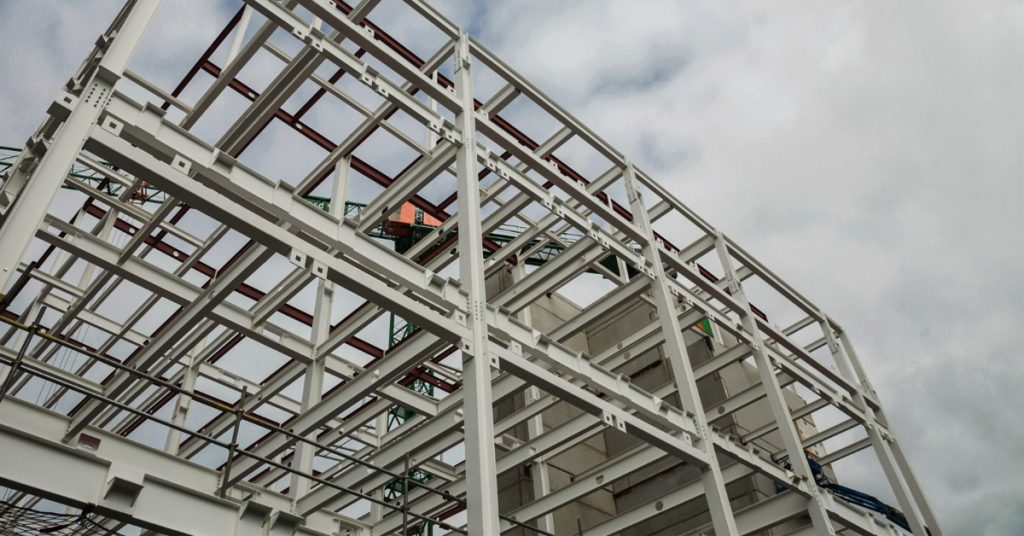 Create Flexible Foundations
Another way to make a building earthquake-resistant is to lift the foundation above the earth. This method is called isolation. With this, they construct the building on top of flexible pads composed of rubber, steel, and lead. When an earthquake occurs, the isolators vibrate as the buildings stay steady. The isolators help to absorb seismic waves and prevent them from traveling through the building to cause damage.
Adequate Ductility
Structural steel is a material that's recommended for earthquake-resistant buildings because it is a ductile material. It's important to choose materials that have high ductility because it strengthens the building's tolerance to plastic deformation before it fails. Ductile materials can absorb large amounts of energy without breaking – making them ideal for earthquake-resistant buildings. However, they recommend combining this with other methods to ensure enough strength and durability in the structure and the foundation.
Reinforcement
To withstand collapse, a structure must be able to redistribute forces that will travel through them during an earthquake or other seismic events. That said, the following materials are ideal to be used as reinforcement:
Shear Walls can help to transfer earthquake forces. It has multiple panels that allow the building to maintain its shape during seismic events. Steel braces that help to support compression and tension support them, thus helping to push forces and counteracting the pressure.
Moment-resisting frames help to provide additional flexibility to the structure. It's placed along the joints of the building and allows columns and beams to bend. With these frames, the structure can resist larger forces of seismic activities.
Diaphragms are a central part of a building's structure that helps to remove tension from the floor.
Engineers need to ensure that the method that they will use to make an earthquake-resistant structure will match that of the building, as some methods might work better than others. Regardless, it's important to equip buildings and structures with an earthquake-resistant measure that'll allow them to withstand seismic activity. It's also best to consider factors such as geographical location, budget, and materials to ensure that you are using the best methods possible.
Sources:
Johnson, M. (2021, March 1). 5 Keys to Designing Earthquake-Resistant Buildings. Civil + Structural Engineer Magazine. https://csengineermag.com/5-keys-to-designing-earthquake-resistant-buildings/
5 Tips to Building an Earthquake-Resistant Structure. (2018, November 29). EKU Online. https://safetymanagement.eku.edu/blog/5-tips-to-building-an-earthquake-resistant-structure/
Lior Zitzman. (2019, July 23). How to Make A Building Earthquake-Proof. BigRentz; BigRentz. https://www.bigrentz.com/blog/earthquake-proof-buildings