Leaders from the construction and information technology and business process management (ITBPM) industries have expressed their perspectives on the Philippines' position amidst the pandemic, as well as the many projects and efforts that will aid the country's economic recovery.
Despite the resulting health crisis, according to Secretary of the Department of Trade and Industry (DTI) Ramon Lopez, this country remains one of the top investment destinations in the world.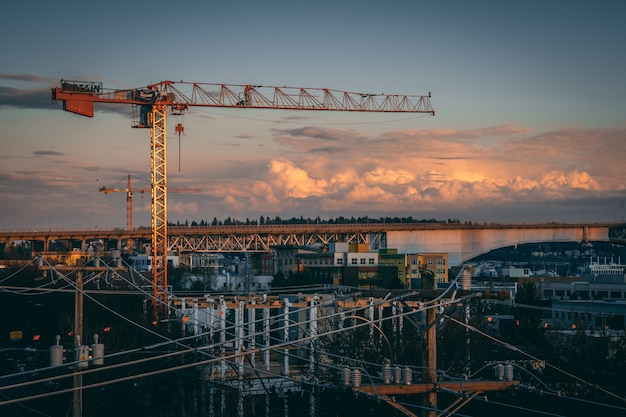 Photo from Freepik
Construction sector aims P130B project value
Between 2020 and 2030, the construction sector aims to create P130 billion in project value.
While the sector is one of the country's primary economic recovery stimulators, it also faces challenges, considering the ongoing pandemic concern.
DCCD Engineering chairman and chief executive officer Engr. Michael Reyes, speaking at an online forum hosted by the DTI — Export Marketing Bureau (EMB) and the Philippine Trade and Investment Center in Dubai, said that the construction industry has a promising growth forecast,.
It could generate as much as P130 trillion in project value from 2020 to 2030 through increased investments, participation in the global market, and a well-planned construction roadmap for stakeholders' discussion.
"The Philippine construction industry is embarking on improving the workforce of the construction industry. If I'm not mistaken, in 2016, we were at 3.9 percent of the workforce and we are by 2020 7.1 and you can see a huge increase as far as highly skilled workforce. The professionals increased a bit and unskilled decreased a bit. For us to achieve this construction industry road map, we need to do a lot of capacity building and improve the talents and the technical know-how of our workforce," Reyes explained.
With international construction projects, the Philippines' alliance with other countries can benefit from the efficient outsourcing of Filipino workers and talent, according to Reyes.
Photo from Freepik
Department of Public Works and Highways (DPWH) Undersecretary Dr. Maria Catalina Cabral said in the same online forum that infrastructure and construction are important economic factors because they create jobs and income quickly and directly help ease unemployment in the Philippines. They also speed up the flow of income and help slow down the country's economic downturn by increasing the flow of income.
"The construction industry can generate at least 4,000 employees for every $1 billion worth of spending because of the many industries attached to it," Cabral said.
With the help of other government agencies, Cabral is also promoting other government sectors such as tourism, agriculture, and education by building bypasses to tourist sites, farm-to-mill lines, and facilities for public schools.
Photo from Freepik
Subscribe now to see more content like this in the future! 
CITATIONS: