The P5 billion Bicol International Airport (BIA) in Daraga, Albay, will open for commercial domestic flights on Thursday, Oct. 7, 2021, and for international flights a month afterwards.
DOTr Secretary Arthur Tugade oversaw the final inspection of BIA, which is dubbed as the country's "Most Scenic Gateway" with the renowned Mount Mayon volcano as its backdrop, on Sunday, Oct. 3.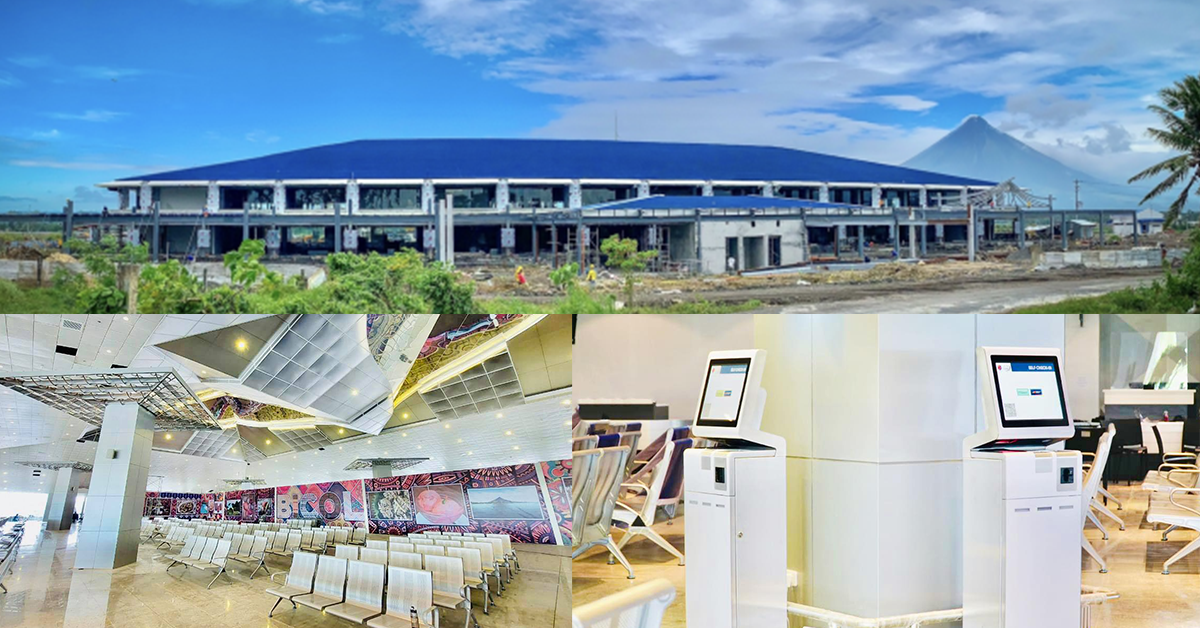 Tugade described the BIA's operationalization as a "personal challenge" for him because several skeptics had doubts about its completion.
"We are glad to say that the BIA is now nearing completion and will be ready to service domestic aviation passengers by Thursday," Tugade remarked after inspecting the BIA's overall physical accomplishment.
He also stated that the facility would be ready for international flights by the end of the year, pending airline submissions for International Civil Aviation review.
"Construction works for the BIA were delayed for 11 years. It went through 3 groundbreaking ceremonies prior to this administration,"  Department of Transportation (DOTr) Secretary Art Tugade noted.
The BIA's overall progress rate was 92.56 percent as of Oct. 3, 2021, with 97.28 percent of the passenger terminal building completed. The runway expansion is 79.27 percent complete, while the Administration Building, Air Traffic Control Building, Crash Fire Rescue Building, Cargo Terminal Building, 98.59 percent, and Power House Building are all 98.69 percent complete.
Bicol International Airport also has the same high-tech capabilities as the Clark International Airport
Meanwhile, CAAP Chief of Staff and Airport Projects Team Head Danjun Lucas said they recruited the service provider of Pampanga's Clark International Airport (CRK) to utilize the same high-tech capabilities as the CRK, which has a contactless luggage handling and food ordering system.
Contactless common use self-service kiosks are accessible at the passenger terminal building ground floor check-in lobby, allowing passengers to check-in without having to deal with anyone.
The BIA, which has the famed Mayon Volcano as its breathtaking background, is anticipated to accommodate two million airline passengers annually once it is completed.
Contractors involved 
Sunwest Construction and Development Corp. is in charge of Package 2A, which includes the airport's landside facilities such as the administration building, air traffic control building, crash fire rescue building, and maintenance building.
Meanwhile, the E.M. Cuerpo construction business is in command of Package 2B of the airport project, which includes the construction of the passenger terminal building, taxiway, runway expansion, and other site development works.
Bicol International Airport design and features
The renowned Mayon Volcano, an active stratovolcano, can be seen from the airport. The administrative, air traffic control, and maintenance buildings are among the landside facilities being constructed under package 2A.
The new airport's airside amenities will include a 7.5-kilometer perimeter road and a 7-kilometer perimeter drainage system, as well as a detention pond.
In package three, BIA will be outfitted with navigational aids such as meteorological equipment and airport security systems.
A new passenger terminal building with a 486m2 arrival/departure lounge will be built at the airport, totaling 13,680m2. The concept also includes a 2.3-kilometer-long runway that can accommodate heavier aircraft.
Here's the sneak peek: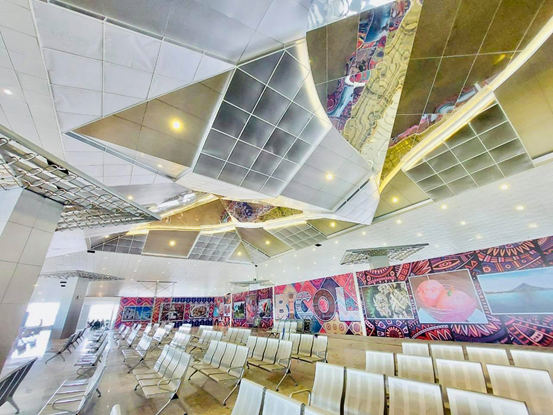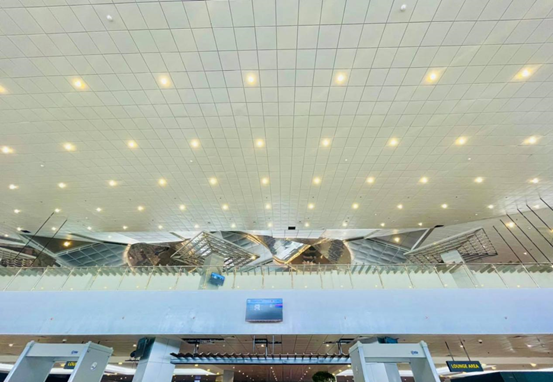 All photos are from DOTr Sec. Art Tugade/Facebook Page
RELATED ARTICLES:
LOOK: sneak peek of the newest, world-class terminal of Clark International Airport
BGC-Ortigas Bridge is now open to public —a road to 12-minute ride between the area
Mark Villar resigned as DPWH chief: What are the construction projects under his term?
CITATIONS:
Abadilla, E. V. (2021, October 5). P5-B bicol international airport starts domestic operation Oct. 7. Manila Bulletin. Retrieved October 6, 2021, from https://mb.com.ph/2021/10/05/p5-b-bicol-international-airport-starts-domestic-op-oct-7/.
Serrano, M. (2021, October 5). DOTR all set for initial ops of Bicol Int'l Airport. Philippine News Agency. Retrieved October 6, 2021, from https://www.pna.gov.ph/articles/1155620.
Bicol Int'l Airport now 72.2% complete. (2021, January 20). Philippine News Agency. https://www.pna.gov.ph/articles/1127944.