If broken hearts go to Sagada, do healing hearts go to Baguio?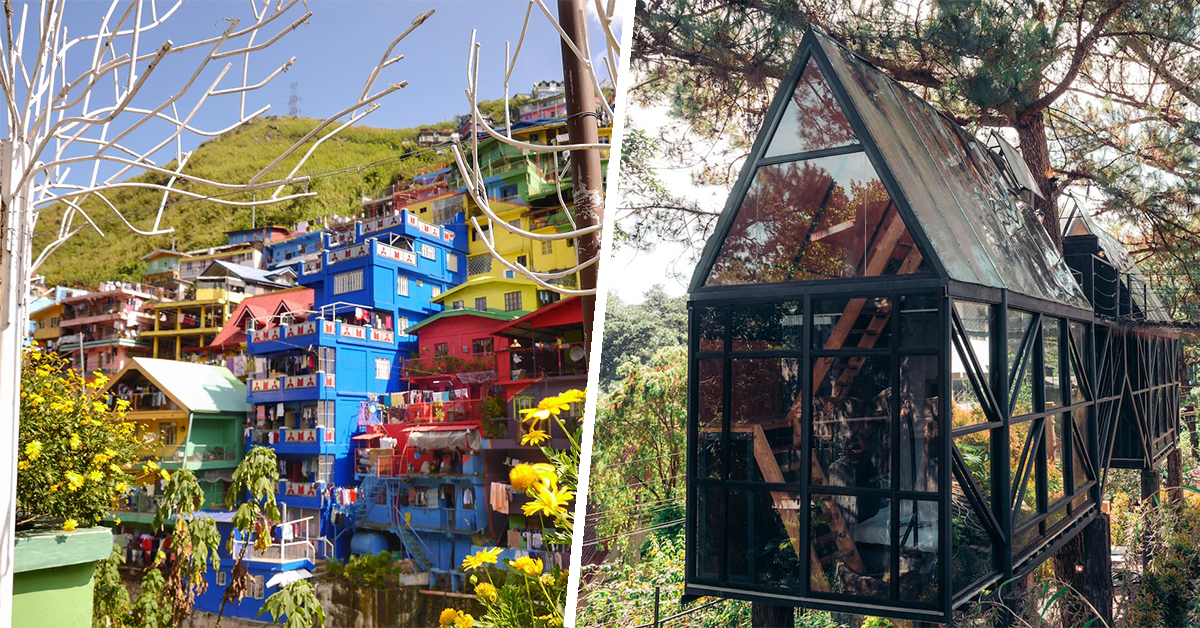 Dubbed as the "City of Pines", Baguio City remains one of the top destinations for tourists for a quick getaway or for those who want to unwind from the busy city. We couldn't agree more about it! The place is famous for its greenery, famous attractions and activities that you'll enjoy with your family, loved ones or with just as your friend.
Sadly, Baguio City government has again closed its doors to non-residents traveling for leisure or other non-essential purposes from September 3 until 19, as COVID-19 cases spike again. 
Baguio, soon!
In the meantime, here are some Instagram-worthy tourist spots in Baguio that you can visit soon!
1. Twin Glass Treehouse at Tudor in the Pines
This is probably the best spot for meditation after all the burnout you've endured in the city. This twin glass treehouse is located in Tudor in the Pines and is the most interesting cottage area here. Tucked away in the groves of Baguio's signature pine trees, you'll never stop dreaming of things you could do and see there. 
You should never miss staying at night as these Nordic-inspired villas with glass ceilings offer a vantage point of the Northern lights. Imagine how romantic this spot is while lying down and seeing the night glimmer before your eyes.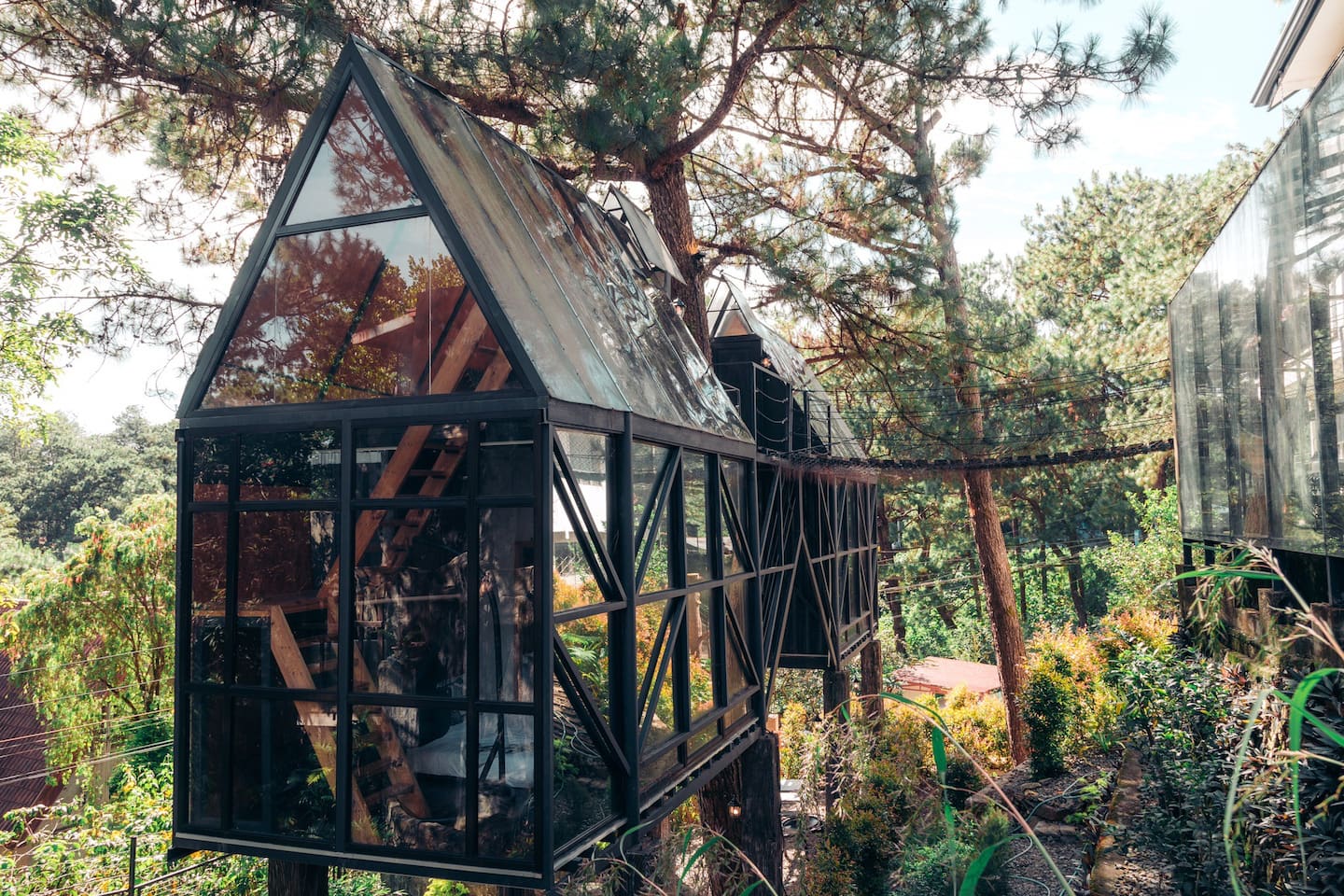 2. BenCab Museum
For art enthusiasts, this place is for you. BenCab Museum features works of Philippine National Artist Benedictor Reyes Cabrera. It also serves as a venue to promote and preserve arts with premium collections, from both new and master Filipino artists. The museum also has interesting galleries with various themes from erotica to contemporary art.
After that immersive art experience, stop for a cup of coffee at Café Sabel, their in-house coffee shop where you can relax and enjoy the scenic landscape and small pond surrounding the museum. With the peaceful view and unique atmosphere of the café, you'll definitely want to revisit.

3. Tam-awan Village
If you want to get a glimpse of traditional Cordillera culture or you're curious about the native culture of Baguio, this is your go-to place! The Tam-awan Village in Pinsao Proper, Baguio City is a colony of Ifugao houses that showcases arts and activities that are native to Cordillerans. This is also preserved and maintained by Cordilleran artists and it uniquely blends indigenous aesthetics and exquisite Cordilleran craftsmanship. It's a bit far from the city but is surely well worth the effort. Level up the experience by renting a native hut!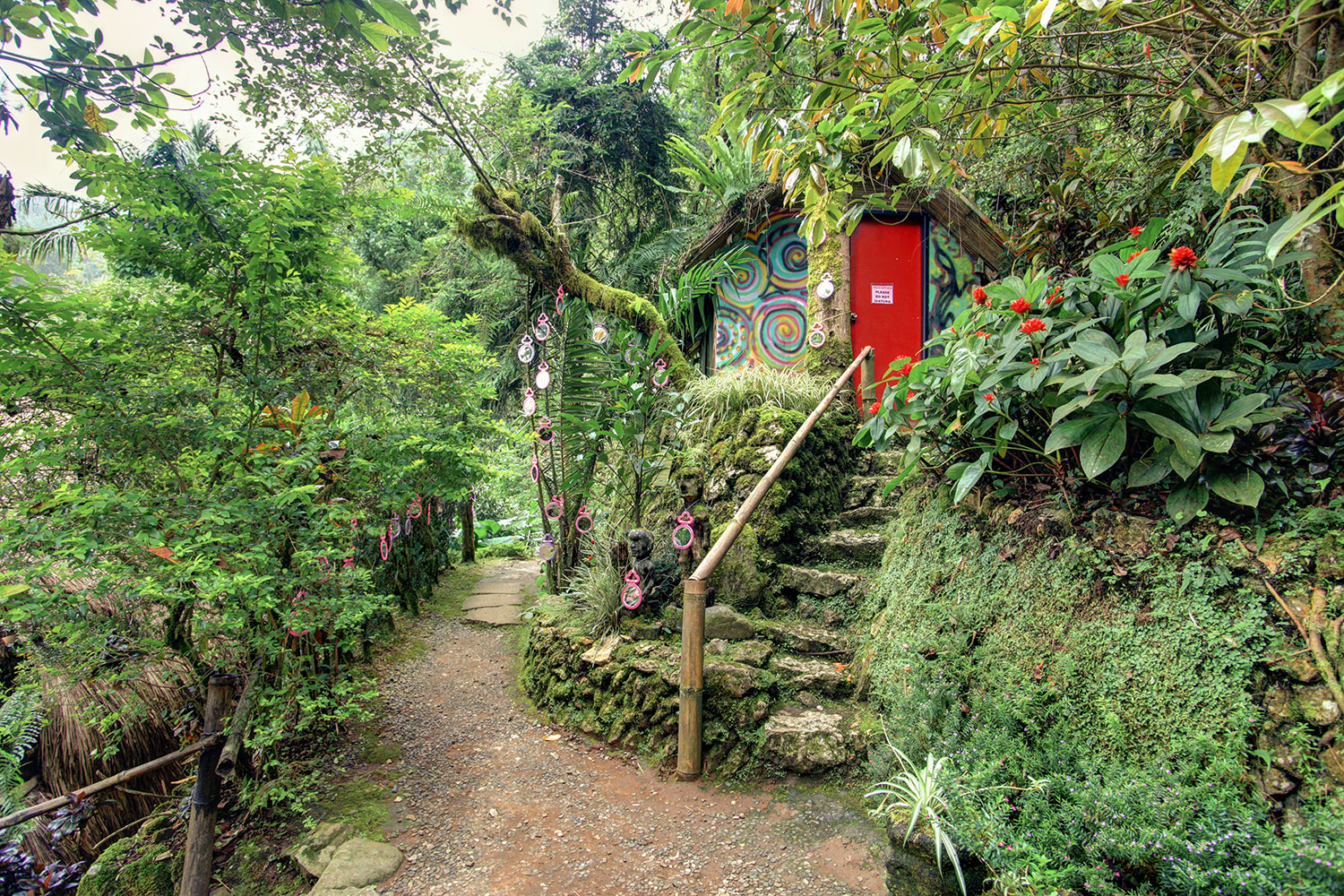 4. StoBoSa Colorful Houses
The colorful houses of StoBoSa, consisting of three (3) sitios, Stonehill, Botiwtiw, and Sadjap, are some of the most photogenic spots in La Trinidad. This giant community mural project created with the local government, artists, Tourism department, and volunteers is inspired and conceptualized based on the vibrant favelas of Brazil. It is a gargantuan mural of colorful sunflowers painted using eco-friendly paint. You can never end your Baguio trip without getting out of your car and taking pictures of it.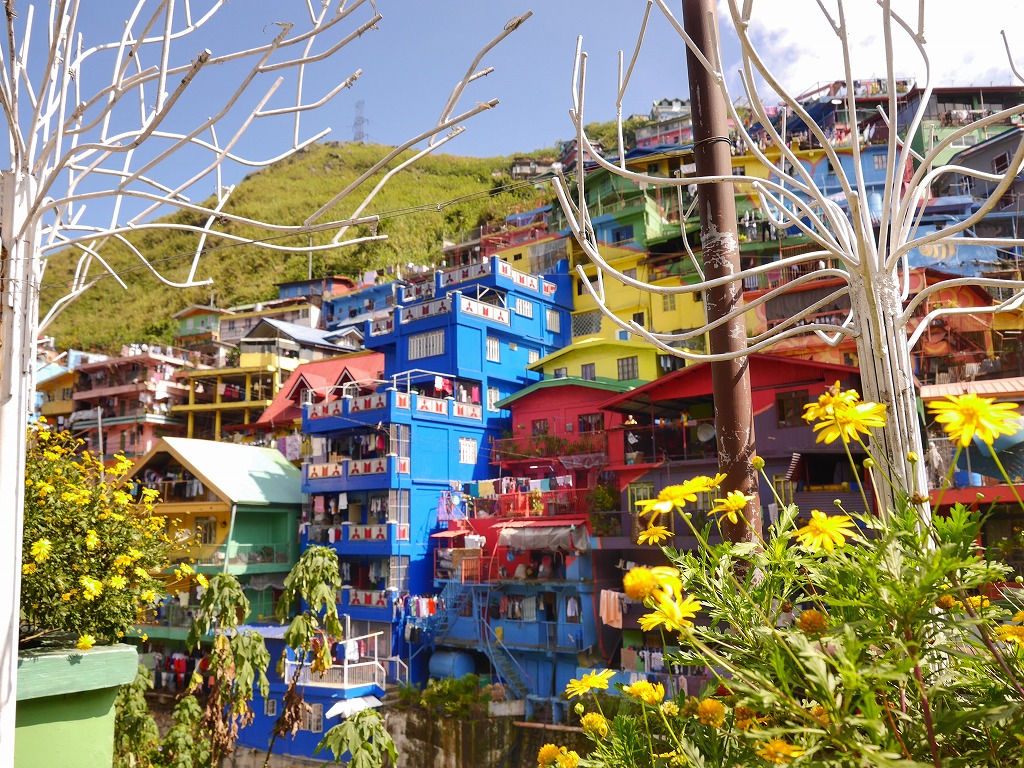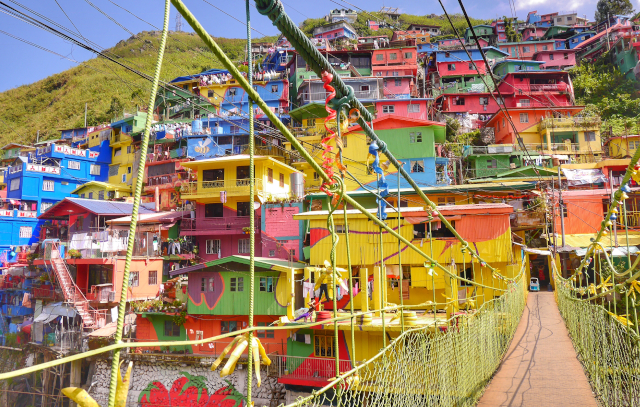 5. Dominican Hill and Retreat House (Diplomat Hotel)
Fancy a ghost-hunt?
The two-story stone edifice Dominican Hill and Retreat House depicts 19th-century architecture, built under the supervision of Dominican priest and engineer Roque Ruaño. Initially, it served as a vacation house for members of the Dominican Order, and then as a boarding house and college school. It later became a refugee center and prison camp during World War II, probably why it is said to be one of the most haunted places in the country due to its dark history.
Apart from its historical background, the structure was also recorded as the first earthquake-resistant building in Baguio and the first to have a rain-harvesting facility through its concrete roof deck.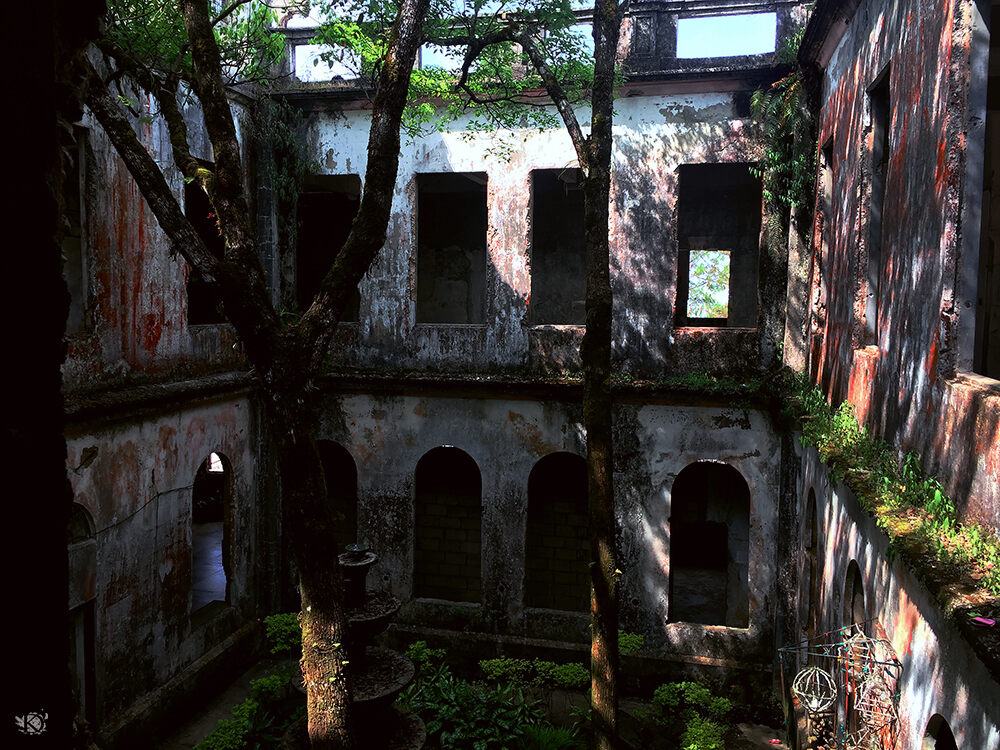 6. Cafe by the Ruins
A trip to Baguio City wouldn't be complete without a stopover at the famed rustic forest ambiance café, Cafe by the Ruins. You'll definitely want to photograph every corner of this café from the artful pieces in the café corners, its bamboo fences, and wooden furniture that really adds charm to the place. It gives a serene feeling with the nature vibes. This is definitely a must-visit for romantic dining!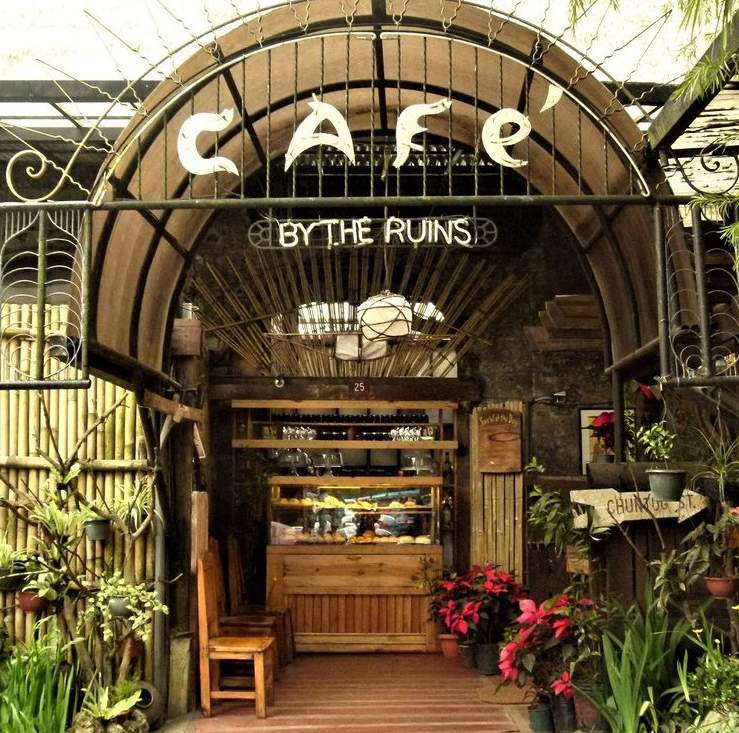 On top of the aesthetics and the supreme menu, it's also historical. The "ruins" in the name refer to the previous site of the city's first garden theater, an outdoor cinema that was built in 1912 by Hubert Phelps Whitmarsh. The location again became a ruins site when it was gutted after catching fire in April 2017.
Have you already decided where you will go first?
RELATED ARTICLES:
8 facts about the Manila Metropolitan Theater as colorful as its history
Las Casas Filipinas de Acuzar in Bataan and preserving cultural heritage in the Philippines
CITATIONS:
Lacsamana, H. (2021, September 5). Non-essential travels to Baguio restricted anew as cases surge. Baguio Midland Courier. https://www.baguiomidlandcourier.com.ph/health.asp?mode=archives/2021/september/9-5-2021/health3-Non-essential-travels.txt

Gamboa, V. (2020, December 1). Baguio's glass treehouse will let you watch nature shine by day—and glow at night. Manila Bulletin. https://mb.com.ph/2020/12/01/baguios-glass-treehouse-will-let-you-watch-nature-shine-by-day-and-glow-at-night/

THINGS TO DO IN BAGUIO: Cultural Art and Food Discovery Tour in Baguio City. (2020, February 25). Pinoy Adventurista. https://www.pinoyadventurista.com/2020/02/things-to-do-in-baguio-travel-guide-blog.html